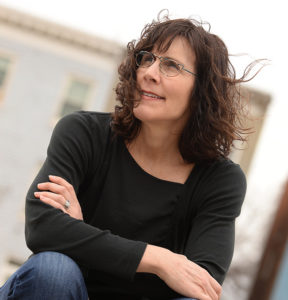 About
Anne Schulte, Owner/Creative Director and Consultant
Anne cut her teeth working on Central Trust Bank and Raleigh Bicycles at Lawler Ballard Advertising in her hometown of Cincinnati. Wanderlust led her to Rosenthal, Greene and Campbell in Bethesda to work on Presidential Airways, Marriott and Washington Hospital Center. Heading north to Baltimore, Anne joined Gray, Kirk & Evans (now GKV), where she created campaigns for Choice Hotels International and The Port of Baltimore.
After a successful 20-year agency career, Anne formed her own company, and was soon hired by businesses as diverse as Greater Baltimore Medical Center (GBMC), the B&O Railroad Museum, University of Virginia/Wellness and SUN Automation to create their marketing campaigns.
While on her own, some career highpoints include driving scores of people with a cancer diagnosis to get a second opinion at GBMC within 72 hours, boosting census numbers at the Hospice of Baltimore, and creating a buzz around Sun Automation's product launch by recommending that everyone in the trade show booth wear customized orange Converse high tops to align with the marketing campaign.
Honors include a CA Award, a National Addy Finalist, a Clio Nomination, an International Art Director's Club Award, a London International Finalist and numerous Baltimore and Washington Addy Awards.
She is also a Masters Swimming champion. In fact, she comes up with some of her best ideas under water.